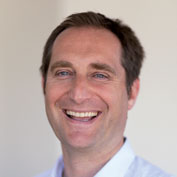 Alexander Pichler


Delmo, Italy

Alexander is the CEO of DELMO, an investment holding company based in Bolzano, Italy.
DELMO invests in public companies that are led by entrepreneurial business builders and have a culture of excellence. Furthermore DELMO participates locally in real estate projects and entrepreneurial initiatives.
Prior to joining DELMO Alexander was a management consultant with McKinsey & Company in Spain and advised consumer goods companies and industrial conglomerates in a wide range of assignments on mergers & acquisitions as well as general corporate strategy. In addition Alexander gained work experience with KPMG in corporate finance as well as Sanpaolo Bank in corporate lending in Germany.
Alexander holds a summa cum laude degree in economics and business from Università Cattolica del Sacro Cuore di Milano, Italy and was granted the "Agostino Gemelli" award for students with exceptional achievements in their respective academic field. He has completed an exchange year at Hochschule für Bankwirtschaft in Frankfurt, Germany.
Alexander speaks fluent German, Italian, English, Spanish and basic French.